Discover the Proven Roadmap to Launch Your Coaching Practice
and Turn Your Mess into Your Message
A rewarding and lucrative path to a career of heart-centered, meaningful service, long-lasting financial health and autonomy, unattainable through most traditional 9-5 jobs.
Tell Me More
Are You?
ready to take your addiction journey to new heights and help others along the way?
eager to share the secrets of overcoming addiction with others who are still struggling?
looking to get paid for your passion?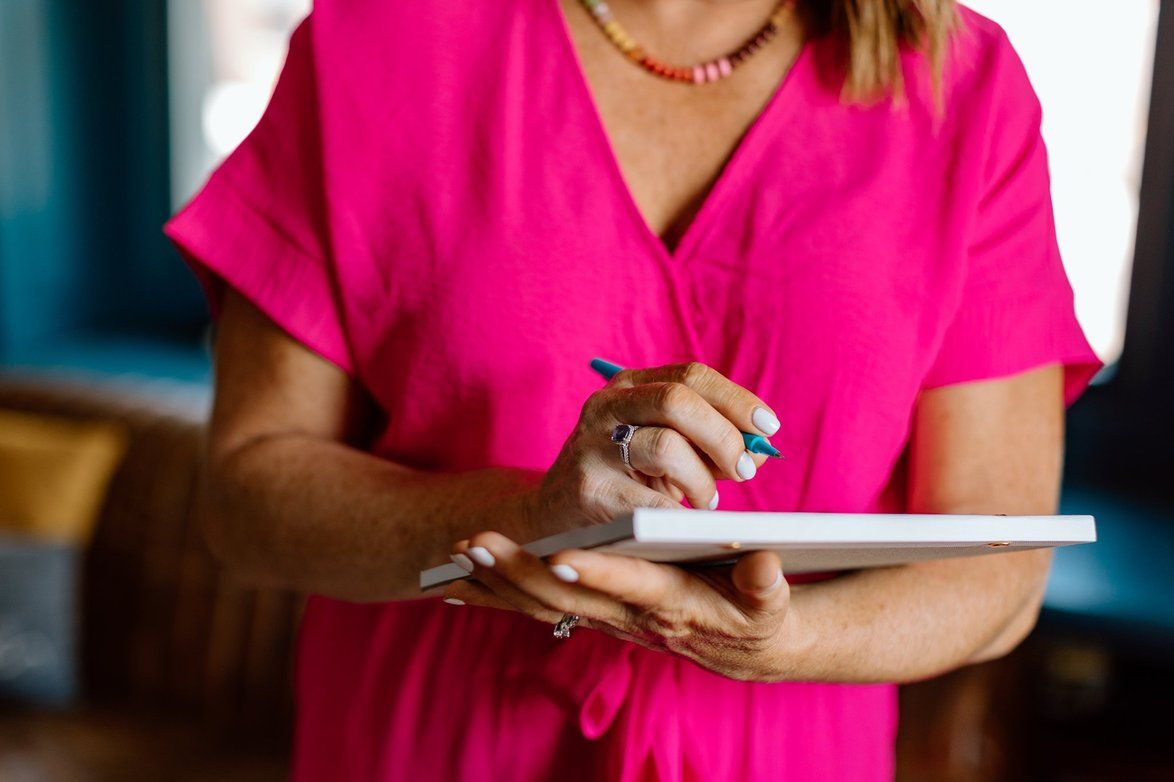 Picture this…
You have the power to transform the lives of others who are struggling with limiting beliefs and stuck in unhealthy patterns.
---
You possess the knowledge and expertise to support people in need, coach with compassion, and make a huge impact, while being fairly compensated for your expertise and unique value.
---
Through this course, you will acquire the strategies, insights, and skills necessary to turn your passion for helping others into a highly successful and rewarding business.
The 

Problem

 Is...
While coaching others offers great opportunities, it is not without its challenges. Many coaches that are new to the industry falsely assume their success solely depends on how big their heart is. In fact, a successful coaching experience starts long before your first client call. Without a strong foundation and strategy, coaches are often left without enough clients, burnout from working too hard without results, and disorganized overwhelm resulting in unnecessary stress, headaches, resentment, no revenue and worst of all – dissatisfaction with their career choice.
With my guidance, you will learn to approach your coaching practice with the knowledge of a social work graduate, with 20 years experience in human resources and sales. I have faced almost every obstacle, fell victim to a business scam, faced uncertain economic conditions, unforeseen expenses, unexpected delays, and even wasted money and time. Through the weekly lessons and the essential success tools, you will minimize headaches while simultaneously maximizing financial gains.
My

Story
Hi I am Heather Lowe, a Certified Professional Recovery and Life Coach and Director of Sales and Marketing for the International Center for Addiction Recovery Education.  I've been sober since February of 2018 and became a Certified Coach shortly after. I've personally helped thousands successfully reach their personal sobriety goals through coaching. I've learned the ins and outs of the industry, discovered the secrets guiding clients through transformation and honed the art of attraction, not sales that captures client's' hearts.
Enroll Now!
Introducing
"

Launch Your Coaching Practice

"
Heather Lowe started Ditched the Drink with her educational background in Social Work, Human Resources, and Sales. She become a multi certified coach and is passionate about helping people achieve financial success and freedom through heart centered work. It is through his experience, the gains (and mistakes) that she has made and by request from her coach mentees, that she came to develop Launch Your Coaching Practice.
The Transformation You Will See:
Through completion of this 6-week course, attendees will feel confident in all aspects of launching a coaching practice including business basics, finding clients, leading discovery calls, building an audience, removing money blocks, packaging and pricing, nurturing relationships, and executing flawless delivery of services. Heather will help you minimize risks, reduce headaches, and maximize financial gains.
Enroll Now!
An 6-week course that offers a proven system to create financial freedom through coaching
Access to Heather Lowe, a trusted expert coach with experience and education both social work, coaching, wellbeing, and Human Resources, Sales, and Marketing.
6 months access to 6 weeks of recorded lessons and assignments
Access to a private coaching community with mobile app
Quarterly video calls with Heather to deep dive on essential topics and get your questions answered
Immediate access to Heather's success kit – including sample contracts, mindset journal prompts, checklists, and more.
A proven path to secure the financial health of yourself and your family
Guest Speakers Included
Learn from my friends:! Chris Marshall of Sans Bar, Tawny Lara Author of Dry Humping, Amanda Sheeren of Okay Yeah Designs, Peggi Cooney Author of This Side of Alcohol. Brad McLeod of The Sober Motivation Podcaster, Kaitlyn Ash Marketing Sales Coach, Shaloo Dadwal Launch Strategist
Heather's course is so helpful. From the boring mundane tasks needed to get your business started, to working on your mindset, all of it provided immense value to me. Not to mention all the reputable guest speakers she had who spoke on various topics within the course.
It is a no-nonsense approach, full of tasks to do and thoughts to ponder as you set everything up to run a successful business. I cannot say enough great things about Heather as a person. She has been so responsive and put so much effort into really helping all of us new Coaches succeed. Thanks to this course, I was able to save myself months of research and hours of frustration. I cannot recommend it enough!" - Jess
Heather has been my sober coach, my life coach, and my business mentor. I have gained so much from her. She helped me rescue and save my own life. She has been a business professional and mentor for life. I am eternally grateful."
- Viv
You Will Learn
See what's waiting for you inside once you become a member…
Mindset
The first step is believing in yourself. All success starts with a thought. Remove all obstacles, including money blocks to success.
Business Basics
Learn how to run every department in your business: accounting, technology, human resources, operations, and sales.
Mind Your Business
Find your ideal client, define the transformation you sell, get clients to flow to you, and determine your offer + the best packaging and pricing for you, using your unique talents.
Grow Your Business
Discover partnerships, develop relationships, and enjoy creating a business that works for you. Special Guests: Chris Marshall from Sans Bar and Tawny Lara, Sexpert and Author of Dry Humping.
Social Media and Branding
How to use social media to grow your business. Special Guests: Peggi Cooney, Author of This Side of Alcohol, co-founder of Zero Proof Experiences, Chief Connection Officer at Sober in the City events and experiences, and Kaitlyn Ash, Business, Marketing and Sales Coach. Branding, logo, colors, fonts, and marketing with Amanda Sheeren Founder of Okay Yeah Designs.
Thrive As An Entrepreneur
Tips, tricks, and tools for sustaining your business and living your best life. Avoid burnout and overwhelm. Stay organized with reliable systems in place. Addressing imposter syndrome and the elusive balance we all seek. A conversation with Shaloo Dadwal Founder of TechyGirl how a Virtual Assistant can support your business, and Brad McLeod of The Sober Motivation Podcast to Teach us Facebook Ads.
Choose Your

 

Payment Option

 

And Get Started
We believe in the power of this program so much that we offer a 100% money-back guarantee. If you start the program and realize it's not for you we'll refund your investment, no questions asked within  days.
Enroll Now!
Bonuses
Enroll now, and you'll also receive these exclusive bonuses:
#1
Group coaching calls to get personalized guidance and support from industry experts.
#2
Access to a

private community

of like-minded coaches for networking and accountability.
#3

Downloadable

resources, templates, and guides to accelerate your progress.
The "

Launch your Coaching Practice

" is for you if you are a:
A passionate coach with a burning desire to impact lives, but struggle to attract the right clients and build a thriving coaching practice
If you have overcome a big obstacle in your life and are looking to turn around and help others.
Choose Your

Payment Option

And Get Started
Frequently Asked Questions
How long will I have access to the course and community?
How do i contact if I have any question during the call/ in the replays
Can I access the replays of the Live calls?
Ready to launch your coaching practice and elevate your impact and income? Join "Launch Your Coaching Practice" now and unlock the secrets to creating a thriving coaching practice that sets you up for lasting success!
Remember!
The only thing standing between you and your dream coaching practice is taking action right now. Let's unleash your potential and make a lasting impact on the lives of countless clients. I can't wait to welcome you inside the course!
Enroll Now!